Pedagogy and Teacher Training
A brief note on Pedagogy wing The following are the structures and monitoring mechanisms at different levels i.e., from state level to school / teacher level pertaining to quality.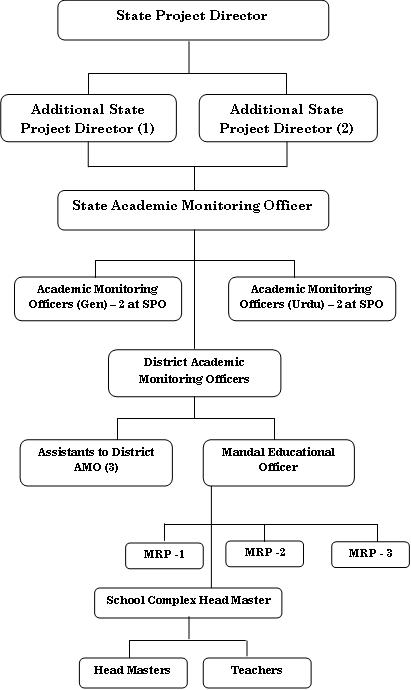 The following are the major quality related activities i.e., activities in general taken up by the Pedagogy wing.
Major Quality Related Activities:
Implementation of Learning Enhancement Programme
Effective academic monitoring of schools
Mother Tongue based Multi Lingual Education in 8 Tribal Languages.
Organizing Mobile Science Vans
Implementation of Innovations
Room-to-Read Programme
Implementation of School Health Programme etc.